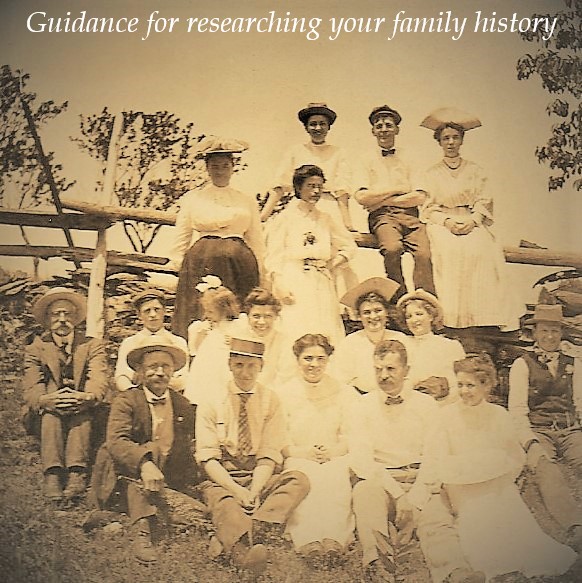 Genealogy coaching sessions are an opportunity for you to have one-on-one discussions with Holly to receive guidance and advice about researching your family history. A session can be conducted over the phone or via Zoom video chat. During a session, your conversation with Holly will cover
What you know about your family history
What additional information you would like to learn
The records and collections you can research to potentially find the answers you need
Why Consider A Coaching Session With Holly?
At some point during your family history research, whether you are just starting out, or you have been at it for a while, you may find yourself frustrated and feel that your research efforts are stagnating. Discussing your research with Holly through a coaching session can help to kick start or revitalize your efforts. Consider her educational training and work experience as a way to support your research and give you the tools you need to do the detective work on your own.
Depending where you are in your research and the amount of guidance you are looking for, the types of activities included in Holly's genealogy coaching sessions may involve:
Prioritizing the questions you want answered about your family history
Recommendations on what types of records you need to look for, and where they can be found
Guidance concerning the various genealogy websites and online resources that are available
Assistance with analyzing records you have found during research
General advice on the best steps to take to move forward in your research
---
Coaching Session Packages & Rates
You can make an appointment for a single session or sign up for multiple sessions over a set period of time that you choose.
| Session Type | Length | Rate |
| --- | --- | --- |
| Single Session | 30 Minutes | $50.00 |
| Single Session | 1-Hour | $75.00 |
| Multiple Sessions | 2-Hours | $140.00 |
| Multiple Sessions | 3-Hours | $200.00 |
| Multiple Sessions | 4-Hours | $250.00 |
---
Next Step: Set Up A Coaching Session
Holly's genealogy coaching sessions are available by appointment and can be conducted over the phone or via Zoom video chat.
By clicking the "Schedule Session" button below, you will be sent to Holly's contact page. When you fill out the form, state that you would like to sign up for a coaching session. Holly will respond via email to set up a session appointment and answer any questions you might have. Generally, her response time is less than 24 hours.