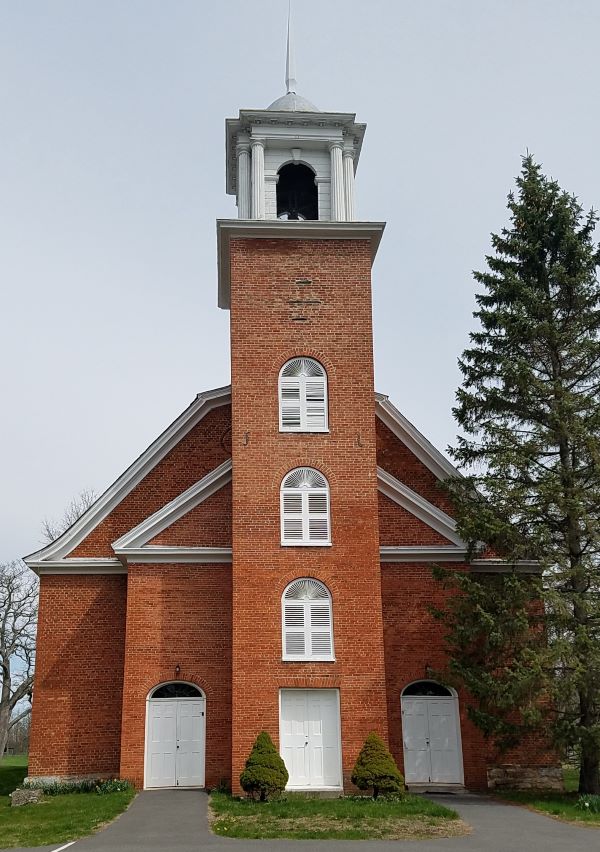 The Reformed Dutch Church in Claverack was first organized in 1716. Construction on the current building (photo to the left) began in 1767 on land owned by the Van Rensselaer family. Over the years, additions were added to the church, creating the sanctuary as it stands today.
To learn more about the history of the church, review the "Our History" section on the church's "About Us" webpage.
Online Church Records : 1727 – 1800
Ancestry.com has records of the Reformed Dutch Church of Claverack included in their database titled, "U.S. Dutch Reformed Church Records in Selected States, 1639-1989".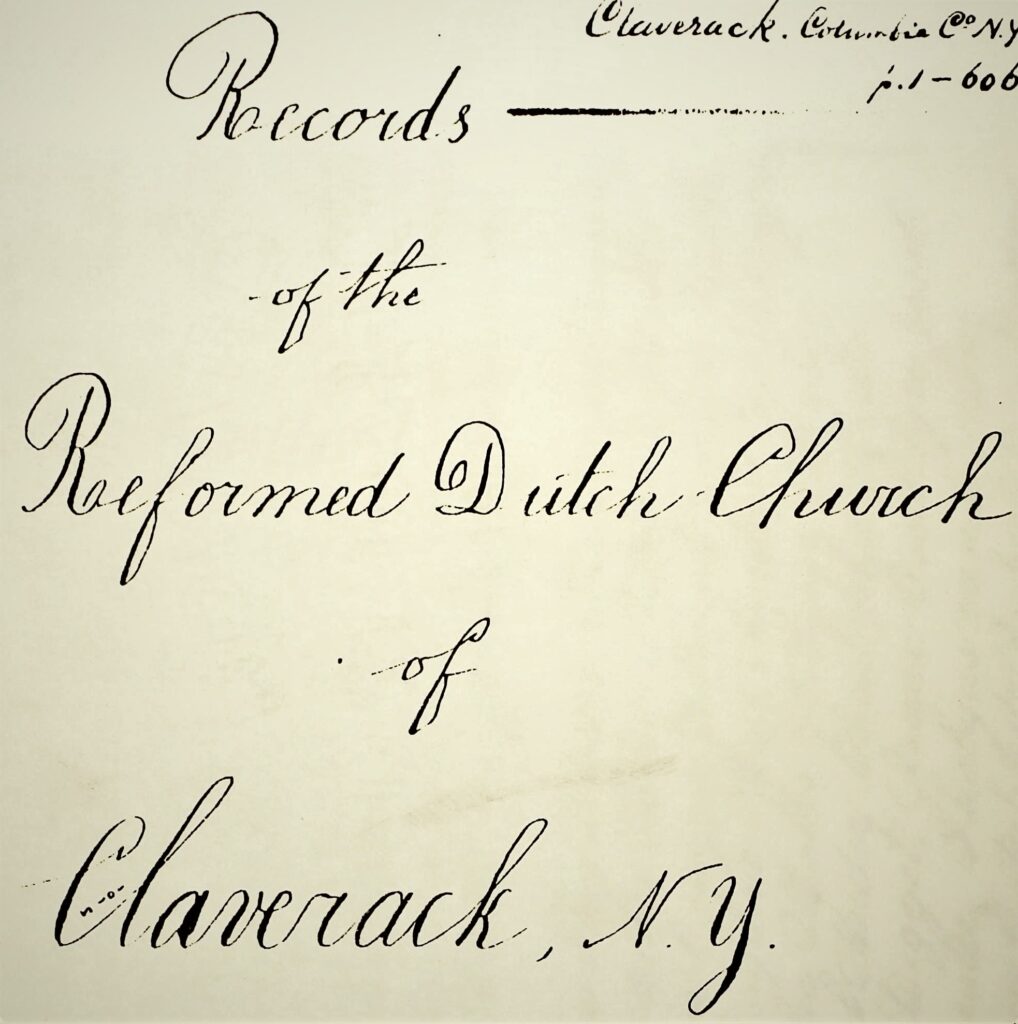 The database content includes digitized copies of two handwritten, transcribed volumes of church records that date from 1727 to 1800.
The first volume begins with a list of the church's founding congregants. The image below is an excerpt from a page listing the church elders and members of the building committee. Early settlers of the area, including the Ten Broek, Van Deursen and Iselstein/Eselstyne families are represented.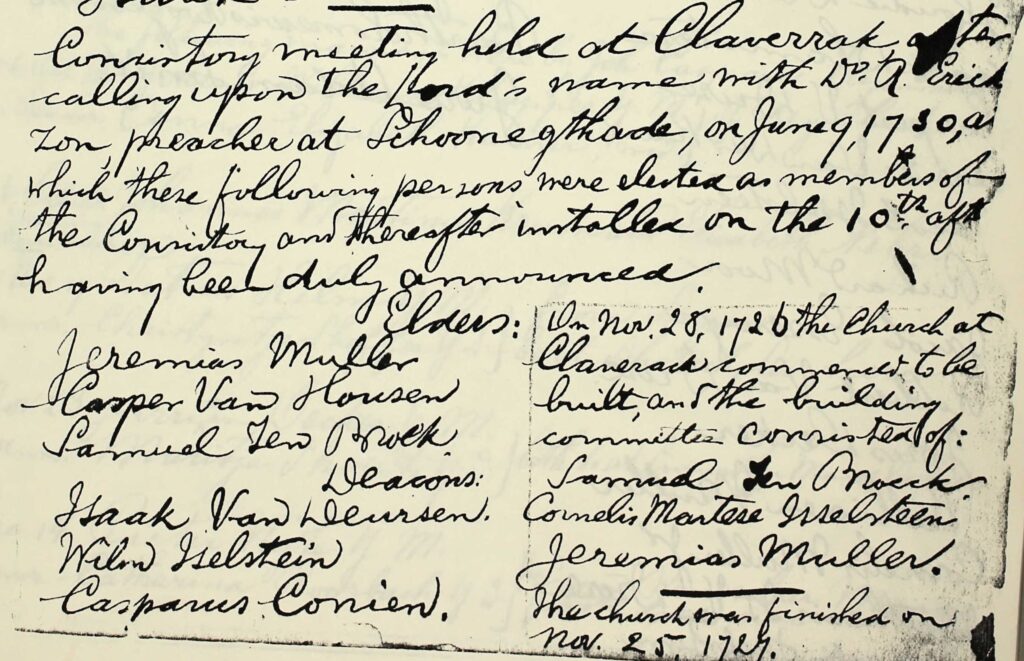 The volume also documents marriages occurring between 1727 and 1789, recording the names of grooms, brides and witnesses. Following the volume's section on marriages, are records of baptisms from 1727 to 1783. These records include the name of the child, names of parents and witnesses.
The second volume continues with baptisms through 1800. Following the baptismal records is a section of marriage records. This section picks up where the first volume left off, documenting nuptials from 1790 through 1800.
Published Church Records through 1899
Two separate print publications compiled by Arthur Kelly provide documentation of baptisms and marriages performed at the Dutch Reformed Church of Claverack. Each book, one of baptisms and the other of marriages, are transcriptions of original church records and include indexes. These publications provide information on records that extend farther than the online database, containing records that date to 1899. The published transcriptions are available for purchase through Mr. Kelly's website Kinship NY Genealogy & History Books, or they can be researched at the New York State Library.
Claverack Dutch Reformed Church Cemetery
The cemetery adjoining the Claverack Dutch Reformed Church has over 2,300 digital memorial records at Find A Grave.com and has gravestones dating from the early 18th century. Between 2001 and 2003, the church's organist Andrea Spiciarich conducted an inventory of the cemetery and used historical sources to create an index of the gravestones. To view the index, click the "Cemetery Burial Research" button on the church's cemetery webpage.
Genealogy Research Assistance
The combination of these church and cemetery resources provide invaluable genealogical information on the early settlers of this part of Columbia County.
Do you have a question about ancestors who may have lived in the town of Claverack, or in other parts of Columbia County? Would you like assistance finding records? I would definitely be interested in learning about your family history research! Click the button below to submit your research question.