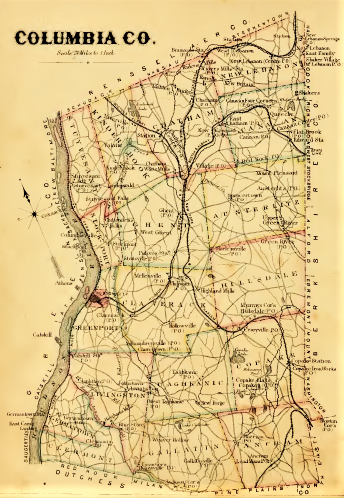 As a resident of Columbia County, this is where the foundation of my genealogy work begins. Here is where I most frequently conduct on-site research and gather information on the most relevant genealogy collections specific to the area. To help you learn more, I have summarized the types of Columbia County genealogy records available, which might assist in your family history research.
Types of Record Collections
Columbia County was formed in 1786, created out of a portion of Albany County. Some of the earliest records available for both counties can assist in your genealogy research. The information below focuses on records created after Columbia County's formation.
Birth, Marriage and Death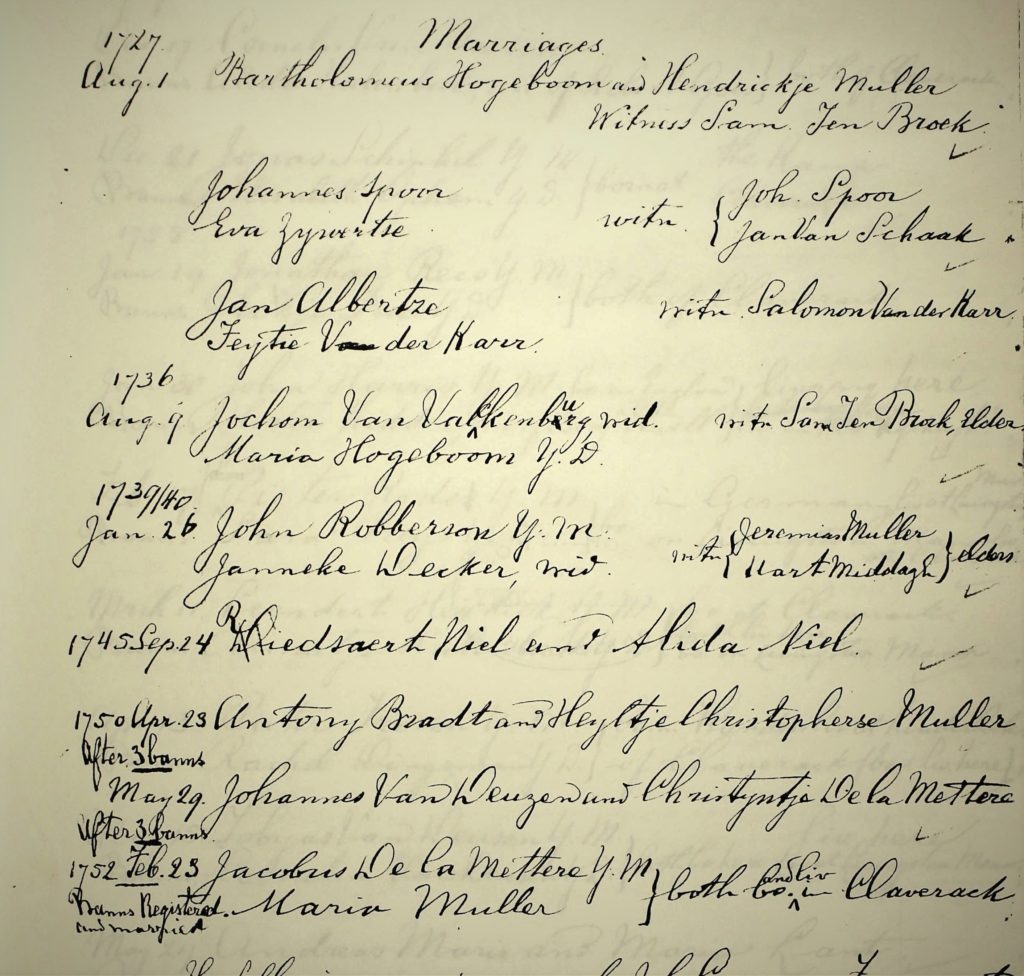 The recording of Columbia County births, baptisms, marriages, and deaths began in the early to mid-1700s. This information can be researched through sources such as original church registers and published transcriptions of church records.
A complement to church records are collections that document gravestones. In addition to providing information on an ancestor's year of death, gravestone inscriptions may also show evidence of their age at death, their birth year and family relationships. Websites such as Find A Grave provide valuable photo documentation of gravestones. However, not all internments are recorded through these online sources.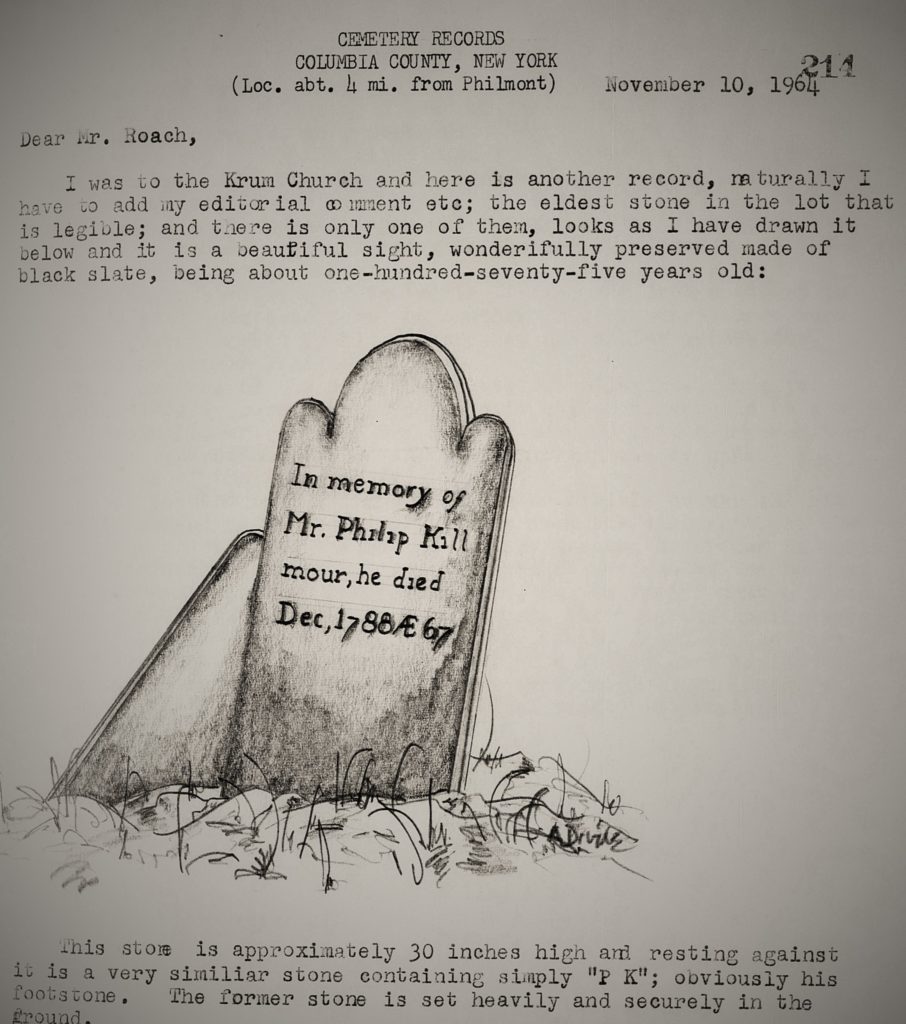 A supplement to these digital gravestone records are early twentieth century publications. These sources contain abstracts and transcriptions of gravestones which may no longer exist or are no longer physically visible, due to vandalism, deterioration or overgrowth.
Census Records
If you have started any sort of family history research, you are most likely already aware of the value of census records. Columbia County is included in available federal censuses, conducted every 10 years between 1790 and 1940. The county's residents were also represented in New York State censuses conducted in 1855, 1865, 1875, 1905, 1915 and 1925.
New York State census records are a good way to trace your ancestors between federal census years. They can also provide some detail that federal records do not, which could lead to new avenues of research:

For individuals born in New York, early state census records list the county in which they were born.
The 1865 and 1875 censuses recorded information on marriages and deaths that occurred within the 12-month period leading up to each census.
Probate Records

Probate records can be incredibly valuable in establishing family relationships through the naming of heirs. Columbia County probate records originated out of the Surrogate's office in Hudson. Not only do they include wills, but also letters of administration, bonds, and court minutes dating as far back as the 1780s.
Land Records
Land records are an important, but mostly overlooked type of genealogical resource. Records of deeds for Columbia County date back to the 1780s (for earlier records, you would need to search Albany County).
Why are land records important? They document more ancestors than any other type of record, not only documenting purchases of land, but also:

The inheritance of land
In cases where a married person sold property, both the husband's and wife's names generally appear, and the marital relationship will be stated
To assure clear title to a new buyer, a seller was required to document any prior land transactions, which could potentially lead back to the original owner (and perhaps more ancestors!)
Newspapers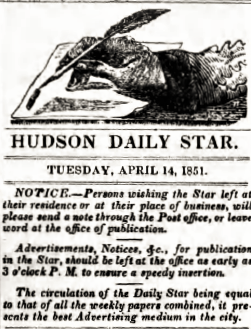 Throughout Columbia County history, newspapers have been published in Hudson, Kinderhook, Chatham, Hillsdale and Philmont. The newspaper collections available date as far back as the late 1700s.
Newspapers can provide surprising bits of information about your ancestors. Finding obituaries is usually the most common goal when searching newspaper collections. You can also discover some interesting anecdotes that might give you a more complete picture of your ancestor and how they lived. Notices and articles on community activities, politics, travel (and sometimes tales of scandal!) can be found through the local press.
Naturalization Records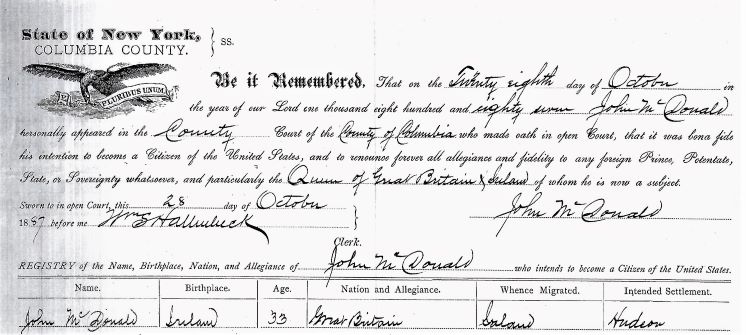 If your ancestor came to America and settled in Columbia County, they may have filed their citizenship declaration here. Naturalization records can potentially tell you about an ancestor's country of origin and their year of arrival. Available records for individuals declaring their citizenship in Columbia County span from the 1830s to the 1930s.
Columbia County Genealogy Research Assistance
Do you have a research question about your Columbia County ancestors? Click the button below to submit your research question. I would enjoy learning more about your research and assisting you with any projects you are working on!