I am pleased to have received funding from the American Society of Genealogists to compile a surname index for Columbia County, New York's guardianship records.
Currently, the usefulness of Columbia County guardianship records is impeded due to its disorganized condition. I hope that the index I create will unlock the research potential for these records and become a valuable tool for those researching their Columbia County ancestors.
Importance of Guardianship Records
Guardianship records, which were filed with the courts after a father's death, are an important resource, potentially providing evidence of birth, marriage and death, as well as identifying family relationships.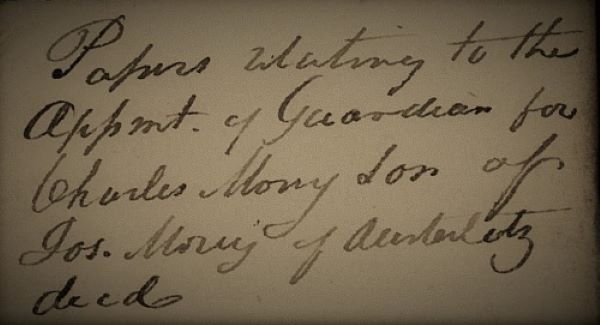 After a father's death, his children were considered orphans. One or more guardians would be assigned responsibility for the children's care, even if they continued to live with their mother. The guardian(s) might have been a male relative or a couple related to either parent. Married aunts and uncles of the children may have taken one or more minor children into their home. This may have resulted in splitting up siblings among relatives.
Finding evidence that could identify family members is crucial for 19th century New York State genealogy research, due to the fact that official records of birth, marriage and death weren't mandated by the state government until 1880.
Surname Index Project
I have always been a bit frustrated that the online abstracts of Columbia County guardianship records were only arranged chronologically. I liked the idea of creating an index so that the surnames could be analyzed to develop family groups. Evidently, the American Society of Genealogists agrees with me and is supporting my project!
After the project is completed (in December 2022), the end result will be a digital index with the names that were abstracted from guardianship records filed in the county court between 1802 and 1866. The completion of this project will be an important step toward establishing intellectual arrangement of this valuable research collection.
Columbia County Genealogy – Online Research
For web links to Columbia County's free genealogy resources, please see my Columbia County Free Resource page.
And before you go…
If you have any questions about my indexing project, or general questions about your family research, be sure to send me an email inquiry.